Welcome to the ECC!

Our Mission: To serve as the collective voice of the Englewood community, promoting health and wellness, with a focus on reducing and preventing youth substance abuse.
Our Vision: A healthy, safe, drug free Englewood.
​


Join us for the GREAT AMERICAN CLEANUP!

Volunteers Needed To Help Clean Up Our Beautiful Beach!

Saturday, March 24th from 9:00am to 11:00 am

​Families and middle and high school students welcome! T-shirts, Freebies, and Prizes for participants!

Call or Text (941)-681-0091 for more information, see more details below, or sign up through the button below.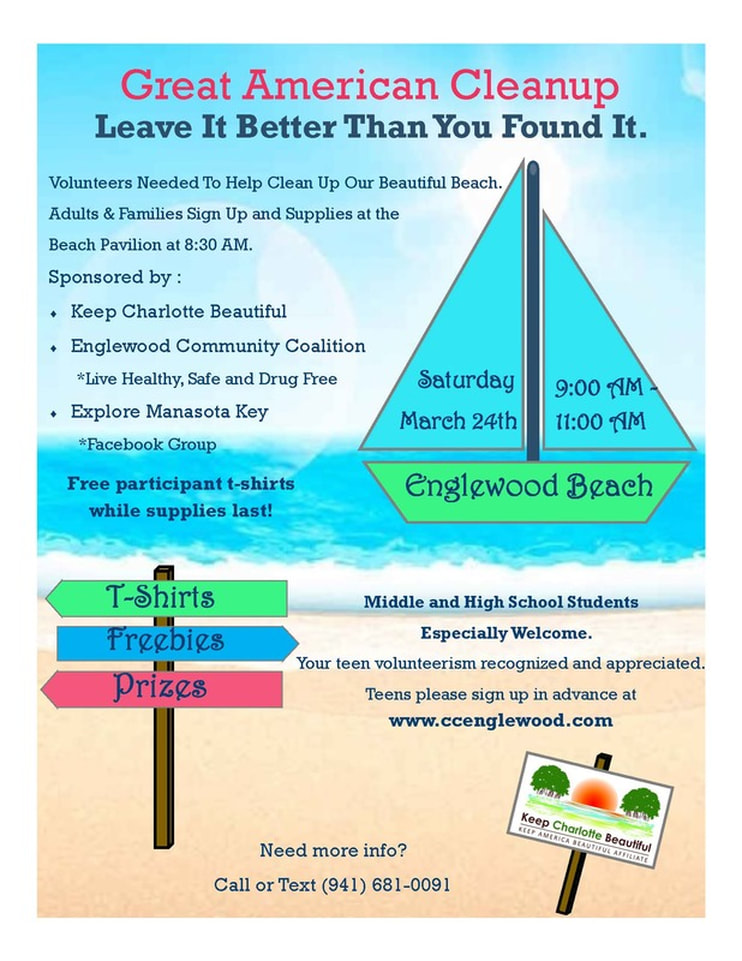 2017 Englewood Needs Assessment!
Want to learn the alcohol and other drug issues currently affecting Englewood? Our 2017 needs assessment report provides a comprehensive look at substance use rates, the factors in our contributing to use, and the consequences of use. To download, click in the arrow below the report.